Nicotine is an addictive chemical which is taken from tobacco plants. Nicotine is a highly addictive chemical and dangerous for the body. It is classified as a stimulant of autonomic ganglia in drug lass classification. People consume Nicotine as a smoking cessation drug.
When consuming Nicotine, it triggers several chemical reactions that create pleasure and concentration temporarily. The feeling of pleasure is just short-lived, but the bad impacts that it causes prevail for a long time in a very harmful manner. Studies have proven that Nicotine brings positive effects like increased thinking and decreased tension. Yet, the bad impacts will come over those positive effects as the negative effects become more prominent in affecting the human body. Nicotine curbs appetite, which contributes to weight loss in a complex way but negatively impacts our bodies.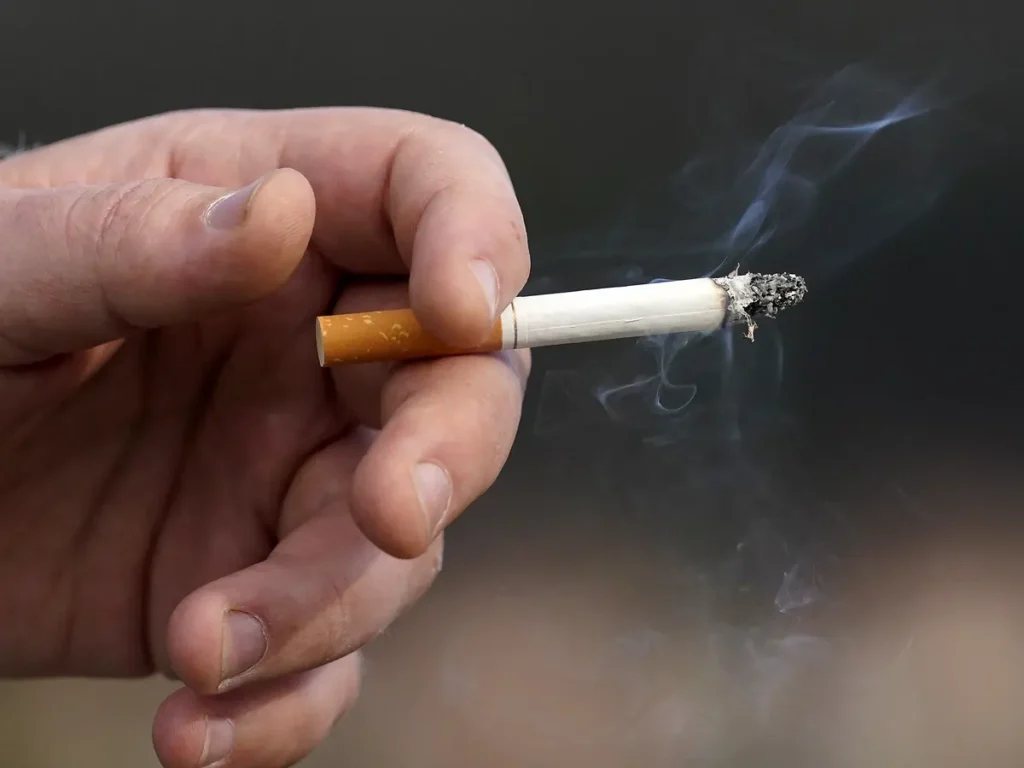 There are methods and techniques defined to identify those who consume Nicotine. If a person uses a vape pen in the shape of a pen, thumb drive or stylus, they are addicted to Nicotine. If a person suffers from nose bleeds, it is a sign that that person is vaping Nicotine because vaping dries out nasal passages. Drinking more liquids is a common characteristic found in the people who vaporize Nicotine because the e-cigarettes contain propylene glycol that causes constant dry mouth.
People who are addicted to nicotine use pipes, cigarettes, chewing tobacco, cigars, e-cigarettes, hookahs, and snuff which find substances of Nicotine. Nicotine increases the dopamine level in the brain related to pleasure. Nicotine absorbs into our body from the body parts lungs, mouth, and throat. Age, weight, type of Nicotine product, physical activities, body hydration level and the frequency of usage decide the period that Nicotine stays in our one's body. There are four medical tests to detect Nicotine in your system,
Saliva test
Urine test
Blood test
Hair follicle test
Effects of consuming Nicotine
Consuming Nicotine adversely affects the human body as well as the human mind. Let us see the commonly found diseases related to Nicotine consumption,
Nausea
Diarrhoea
Increased blood pressure
Increased heart rate
Sweating
Gastrointestinal distress
Decreased appetite
Changes in the blood flow
Peptic ulcer
Tremors
Dizziness
Joint pain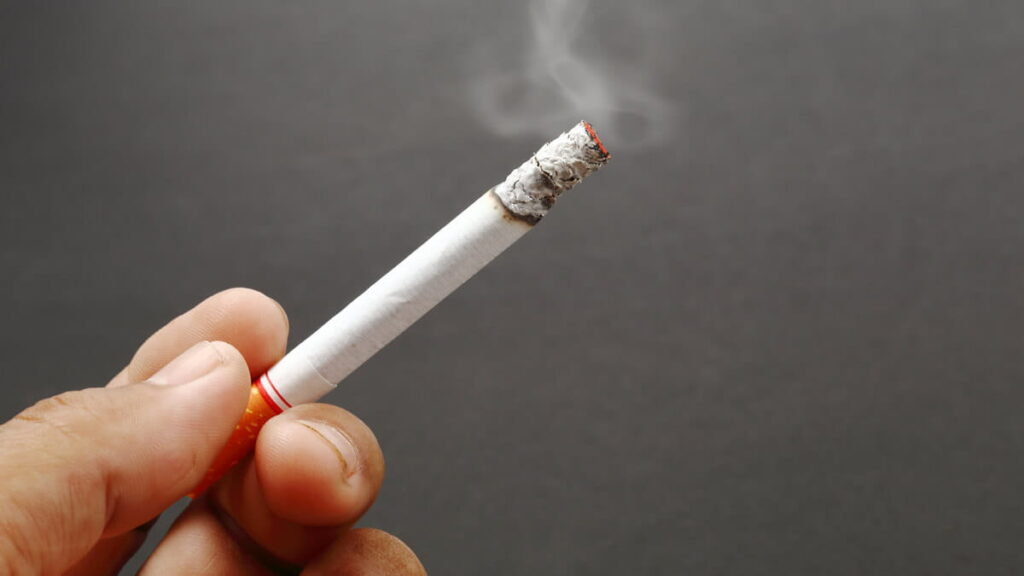 Though it easily addicts to the drugs like Nicotine, it is difficult to withdraw from that addiction. When you are addicted to consuming Nicotine and try to withdraw from it, the blood drops, making people agitate and feel edgy. The followings are some physical and psychological symptoms of withdrawing from Nicotine addiction.
Cravings to smoke
Dry mouth
Fatigue stomach pain
Cough
Headache
Sore throat
Tightness in the chest
Insomnia
Constipation
Postnasal drip
Therapies like cognitive behavioural therapies, Nicotine replacement therapies, mindfulness sessions, motivational interviews, practising meditations and participating in smoke-free social activities may help you overcome the inconvenience of withdrawing the Nicotine addiction.
Nicotine causes benzodiazepines to be less effective and may interact with other drugs or medications. Nicotine levels increase the risk of a blood clot forming with the combination of contraceptive pills during consumption time.