After the Covid-19 pandemic, the whole world has been stressed out because of the lack of entertainment and enjoyment of celebrations.2022 is a year full of entertainment bucket list holidays. Let us see what the hottest festivals are and celebrate events that you should go to and enjoy your life. Experience the world's biggest and wild musical and entertaining events with once-in-a-lifetime experiences. Let us see what are the top and most famous events that you should attend in 2022.
1. Holi, Rajasthan in India
Holi is a festival which spreads vibrancy and the colourfulness of life. Holi is the most colourful event celebrated by Hindus in India which is full of entertainment and much dedication to Gods. The Rajasthani Holi is quite different and celebrates quite different rituals than the other areas' celebrations. Holi vibes begin to permeate the surrounding and prepares the people for the chirpy spring with vibrancy. It is a festival that shines the weather.
Holi grabs the attraction with its vibrancy as well as the customs and rituals related to it. The authentic Holi cuisines (Gatte ki Sabzi, Pakodi wali kadi, Mirchi Papad, Kersengar, Paneer laungatta) and Holi signature drinks (Lassi, Kairi ka paani, Thandai, Bhang Chach) enhance the vibrancy. Holi is a major event that consists of 6 events, they are
Mali Holi
Gair Holi
Dolchi Holi
Brij Holi
Dhulandi Holi
The royal Holi celebration in Rajasthan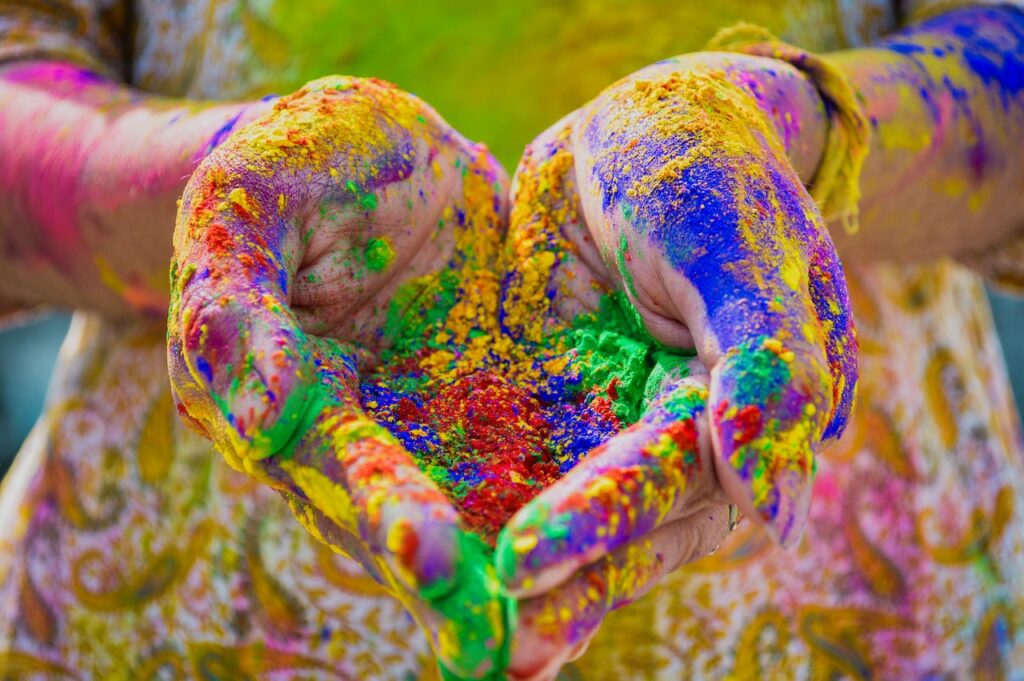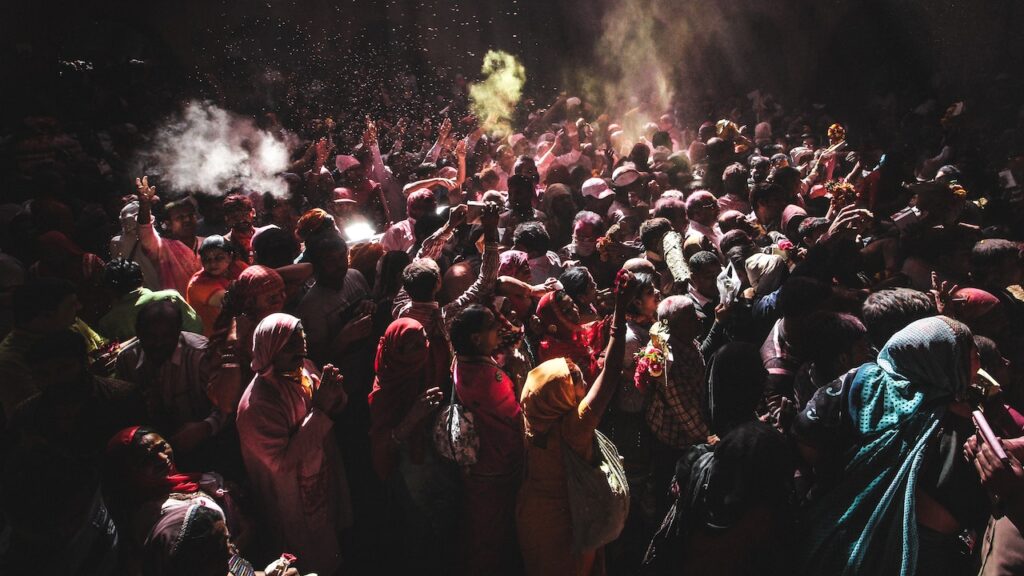 2. Mardi Gras (New Orleans, Louisiana)
Mardi Gras is celebrated in New Orleans that comes alive with music, costumed revealers, and art. During the carnival season of Mari Gras, there are a lot of celebrations that happen. The parades are rolled all over the city and the spectators gasp and enjoy the happenings. The word Mardi Gras comes in French as "Fat Tuesday". Different clubs, krewes, host parades masked balls and dancing groups are taking part in the celebration. As it is related to Christianity, every year this event is celebrated with much enthusiasm and dedication. This is a holiday which is named for merry-making and fun.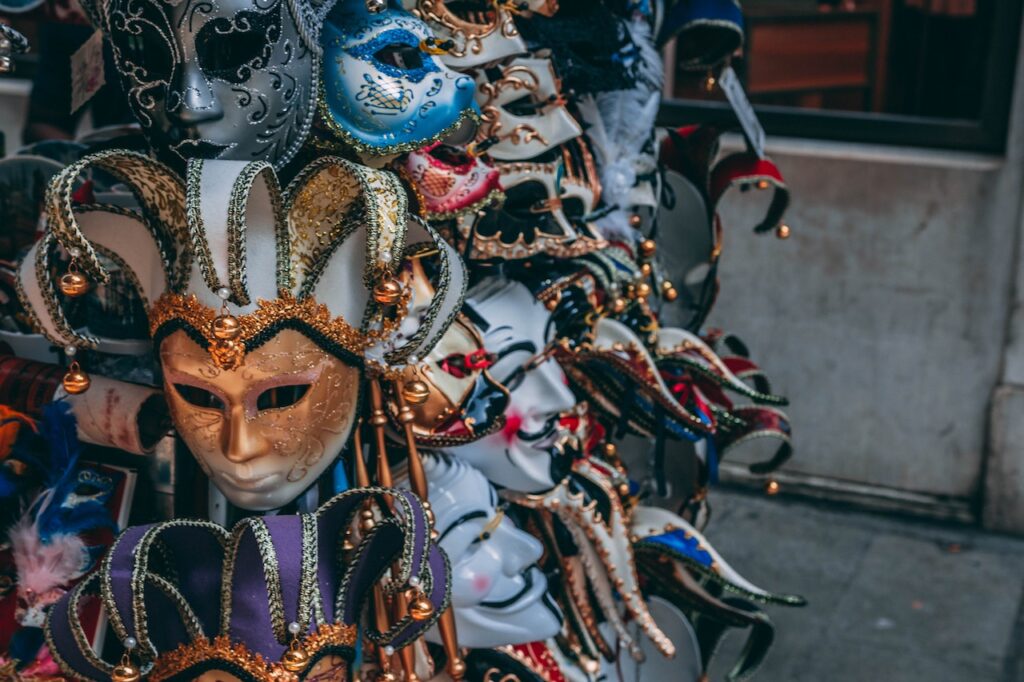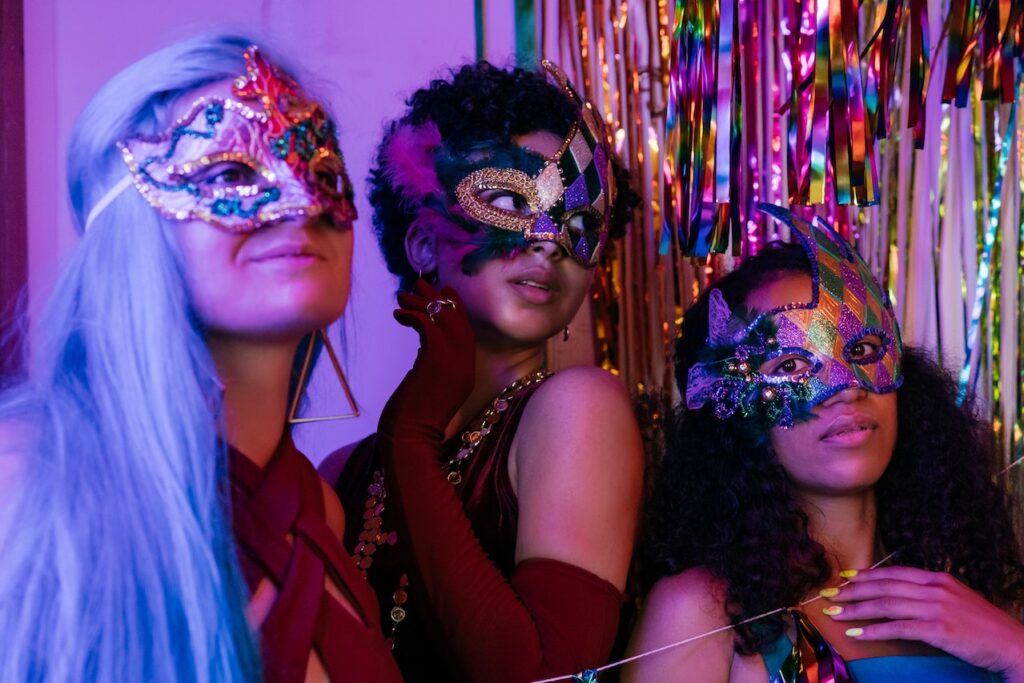 3. Coachella (Empire Polo Club in Indio, California)
Coachella is the most famous music festival celebrated in North America. If you are a true fan of music this event should be on your bucket list, this covers a range of music genres like rock, hip-hop, indie and dance. Several famous musicians are lined up for this biggest event. This festival is officially called the Coachella Valley Music and Art festival, this event is annually hosted by Empire Polo Club in Indio. This should be on your wish list as it is renowned worldwide for its famous guests and fashions.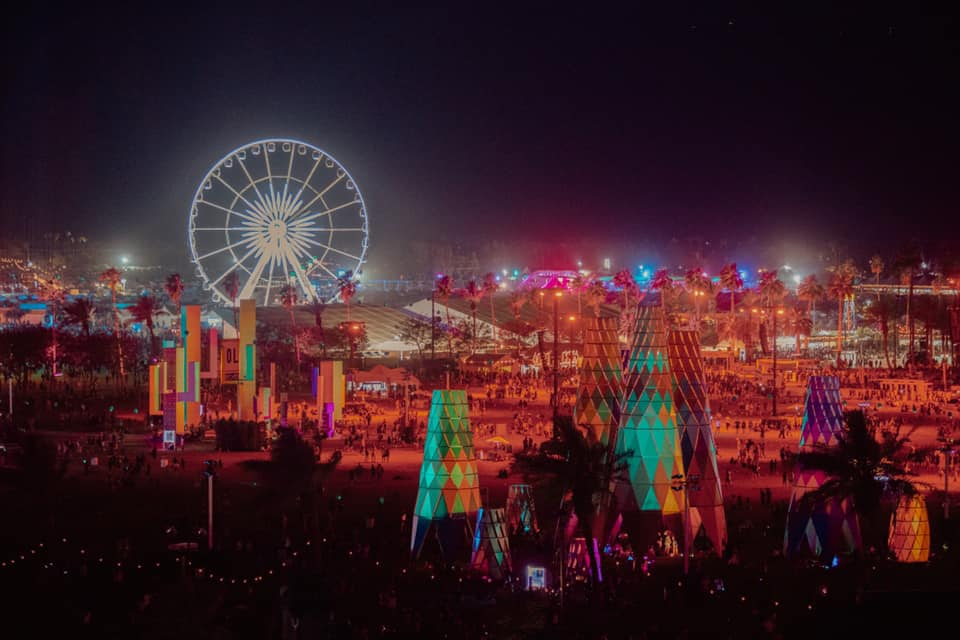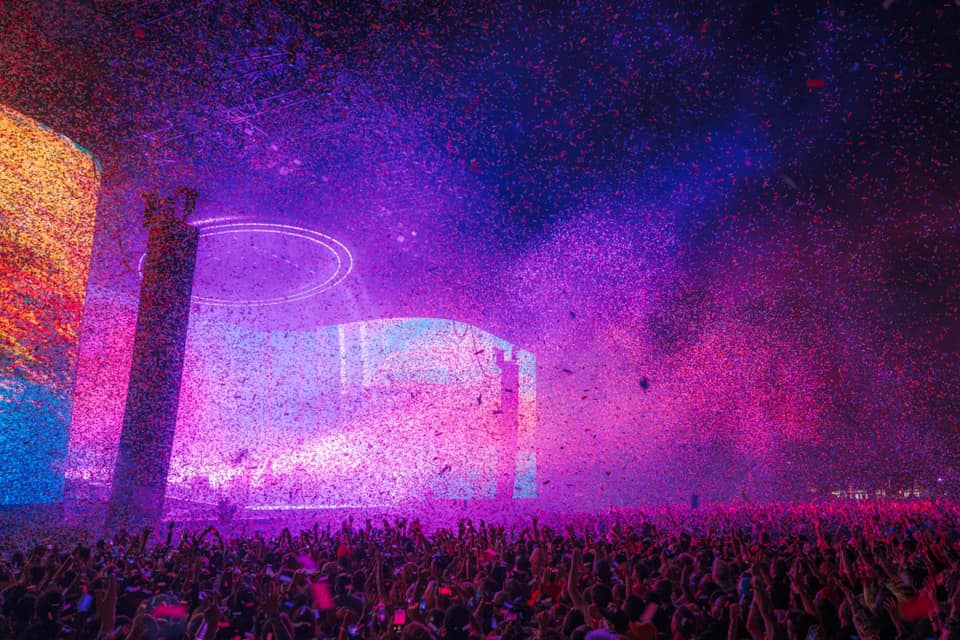 4. Burning Man, Nevada USA
Burning Man is an extraordinary event celebrated in the United States. This is an entertaining celebration which takes place in Nevada in the Black Rock Desert. This is celebrated among thousands of people; it is an interaction of incredible arts and crafts. The burning of a man symbolizes the attendees themselves. Many people plan annually to visit this grand celebration.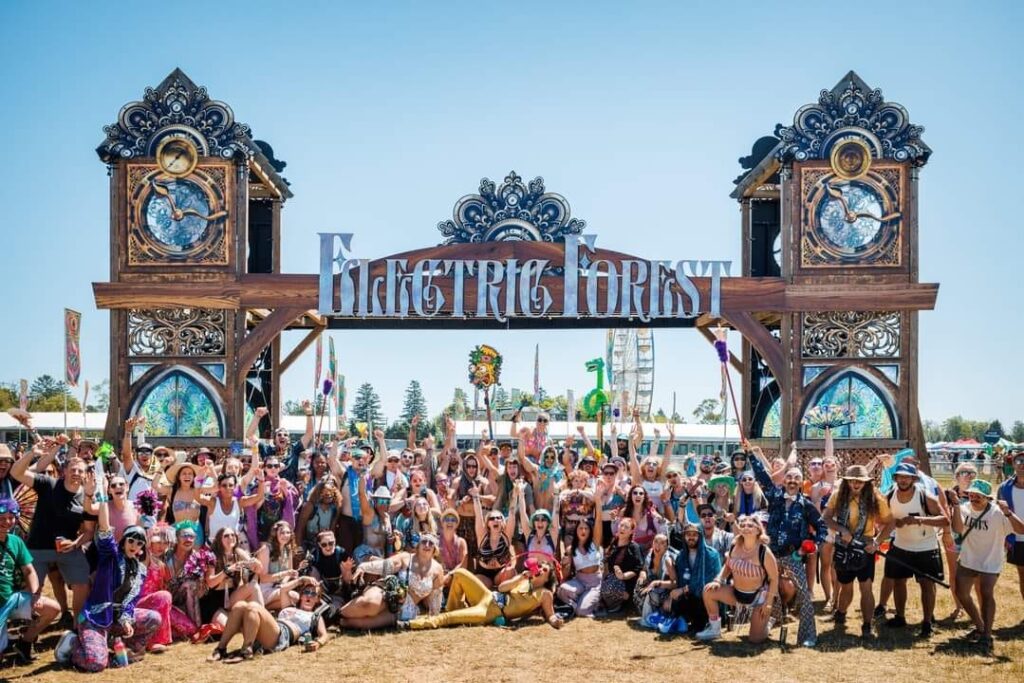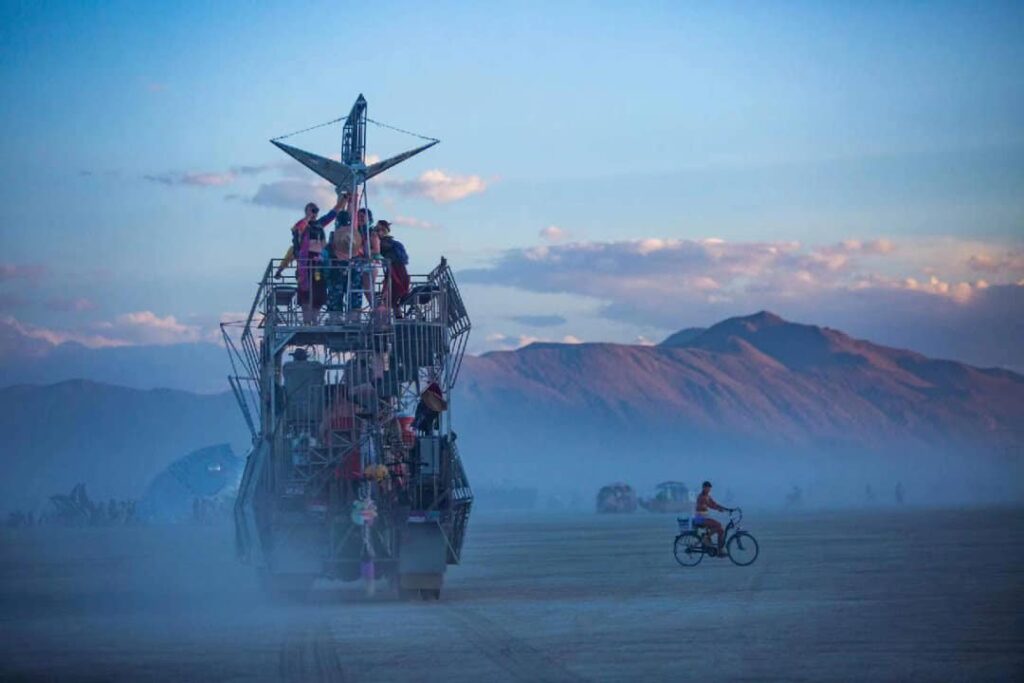 5. International Cherry Blossom Festival, Macon GA
If you are a cherry blossom lover this is a festival that you should attend. The world's largest Cherry Blossom festival is celebrated in Macon GA. This is a festival of spreading love, beauty and international friendship, A largest number of Cherry Blossom loves visit USA during this season of the year. There are concerts, shopping stalls, and food arenas related to this festival which give a good market for the vendors. The festival is celebrated for 10 days and it creates the whole surrounding beauty with pinkish touch.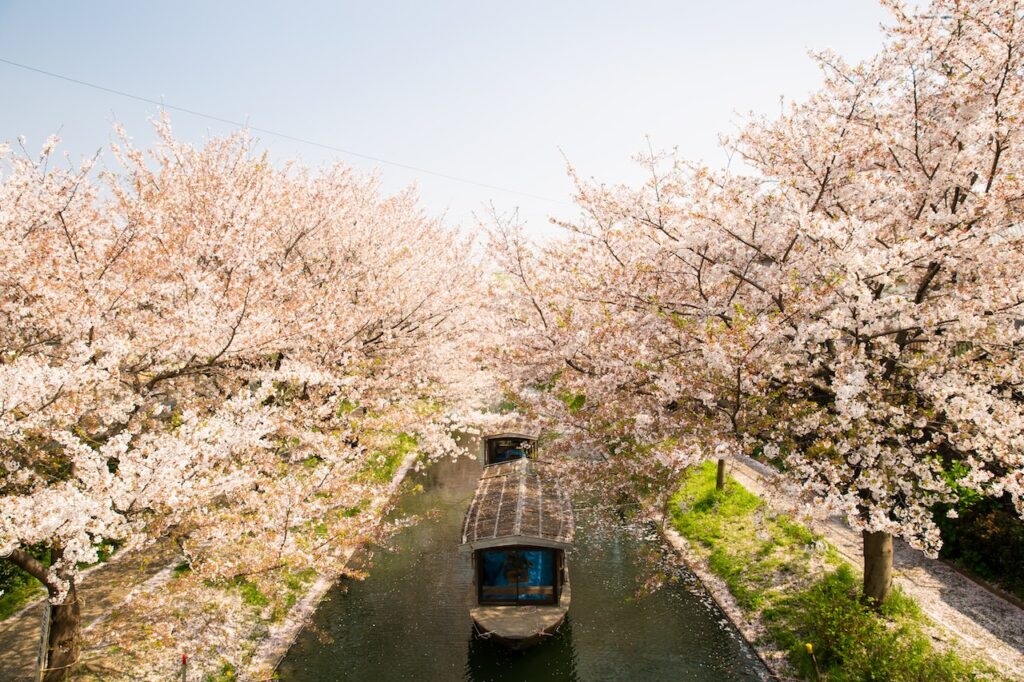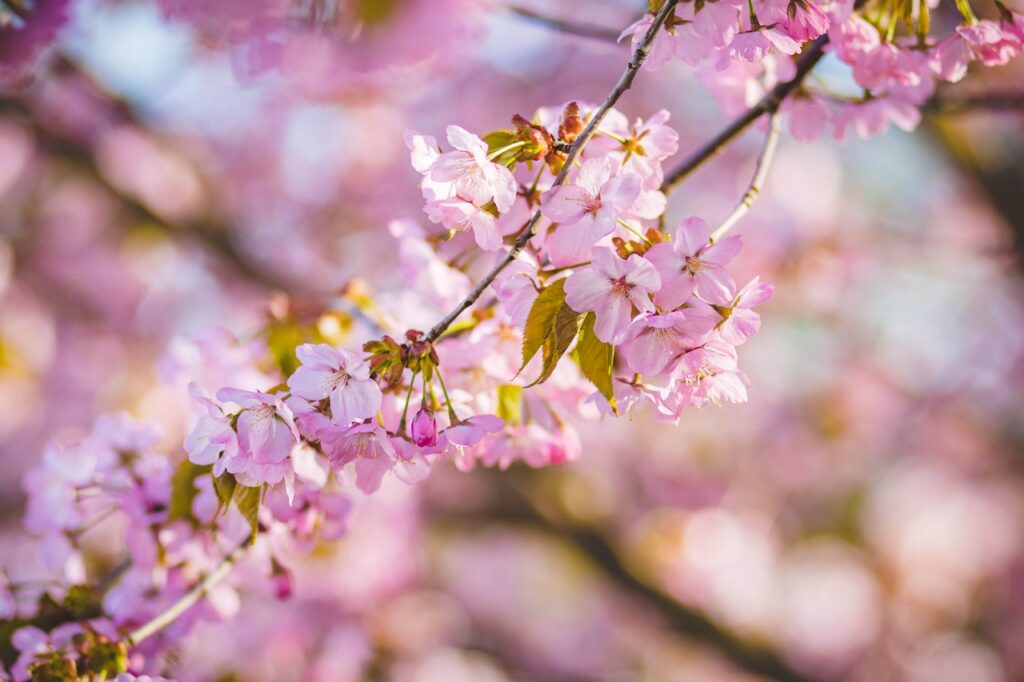 6. Electric Daisy Carnival, Las Vegas
the Electric Daisy Carnival is the largest electronic music dance festival. This is a most awaited festival for lovers and dancers. The whole surrounding is elaborated with multi-colour and it gives the total vibes of dancing. The enthusiastic music,3D structures and LED-infused flora and fauna make the ideal environment for the dancers. A lot of local and international visitors visit Las Vegas to entertain themselves.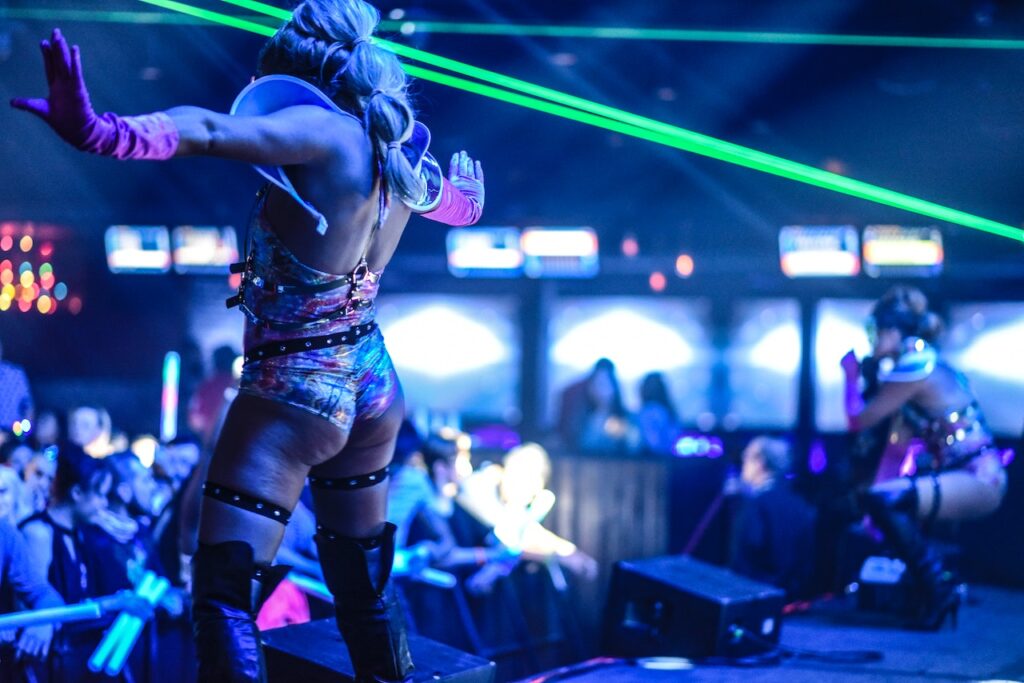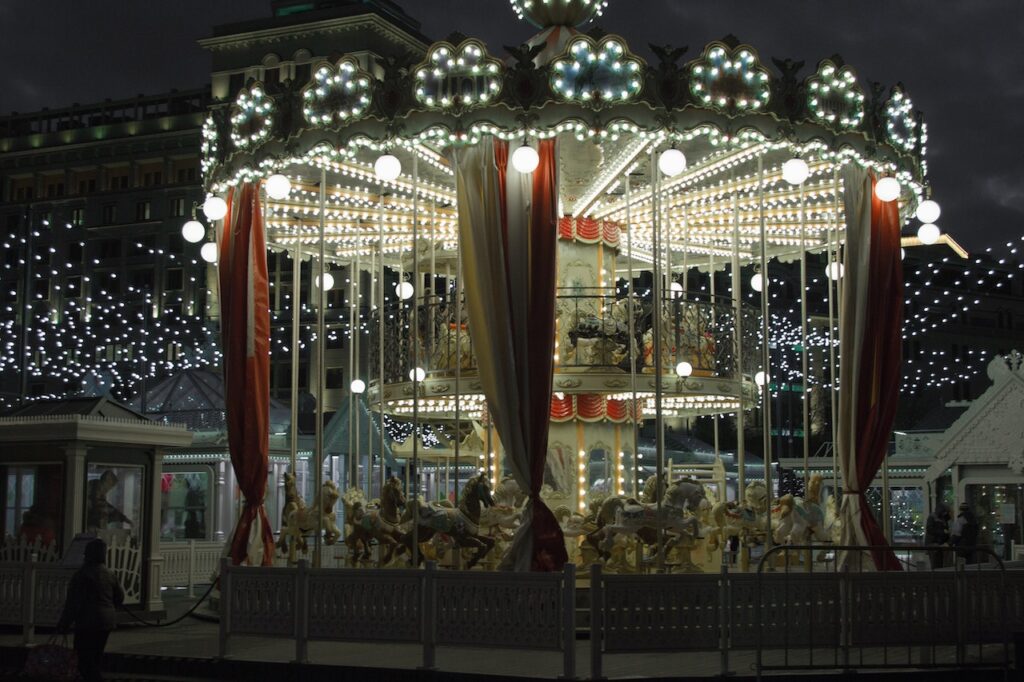 7. Venice Carnival, Italy
This is one of the most awaited festivals of many visitors. The celebrations include water parades and costume contests. There is a procedure that you should follow to enjoy the utmost happiness and chill of the festival. You should get dressed up yourself with a historical costume and allow yourself to attend a masked ball in a Venetian palace. Venice Carnival is a two weeks long festival that is celebrated in grandeur. This two-week festival is consisting of parades, markets, concerts and ornate Venetian masks which spread the festive mood all around.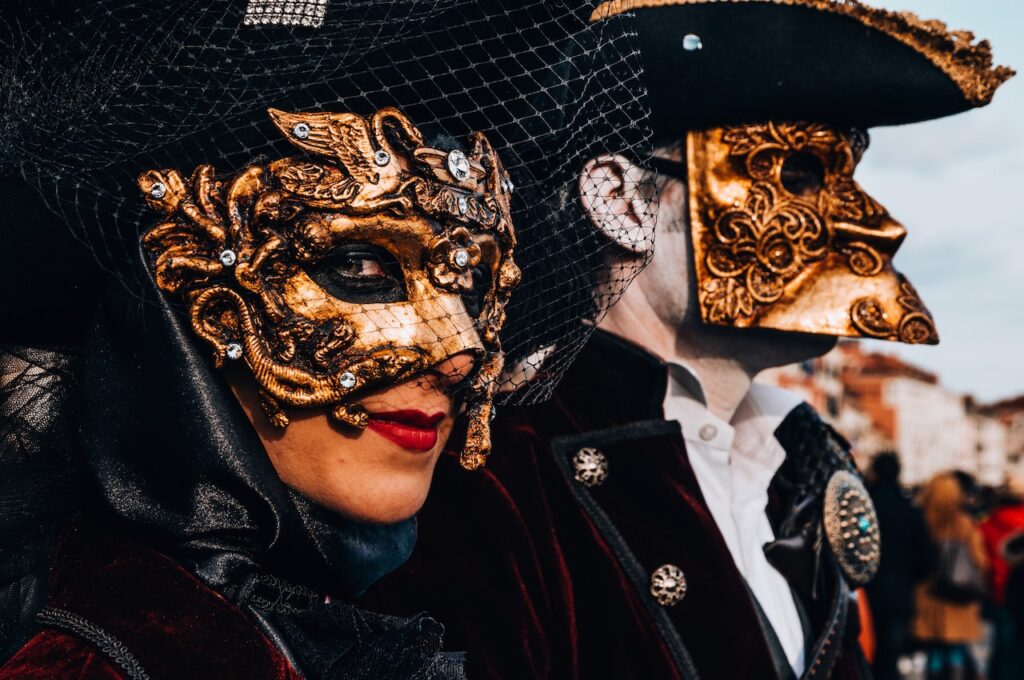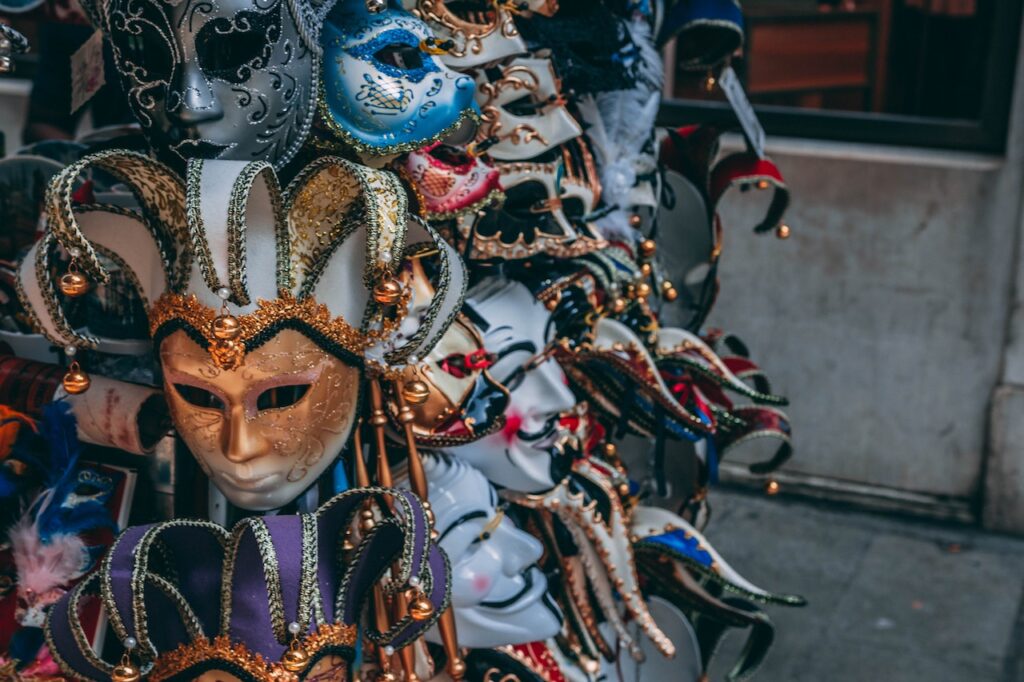 8. Halloween, United States
Halloween is celebrated throughout the USA. The USA celebrates Halloween all over the state with parades and everything. It is a festival for both elders and children, they dressed up in Halloween costumes and children also dress up as little evils and seek out candy treats from their neighbourhoods. People elaborate with costumes and go on parades. You can enjoy the festival to its fullest if you visit any US state during the season of Halloween.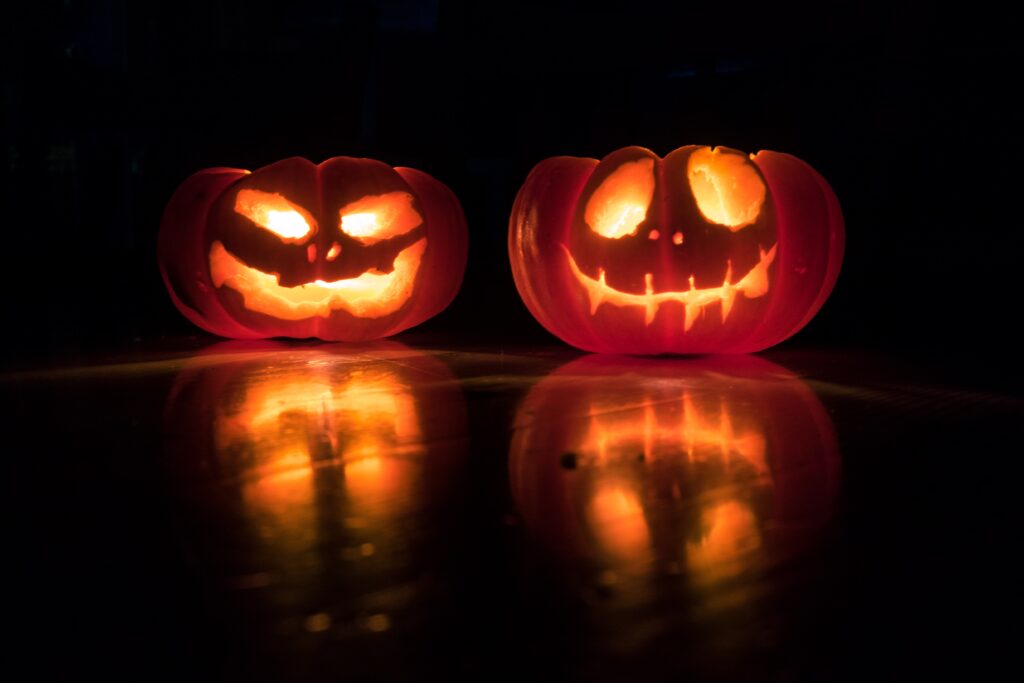 9. Thanksgiving Day, United States
Thanksgiving Day is also a celebration all over the United States. Usually, this holiday takes place on the fourth Thursday of November every day. On this day the whole family get together and give thanks for a prosperous year. This is a day of thanksgiving to God, combined with harvest celebrations, annually this is celebrated by Americans.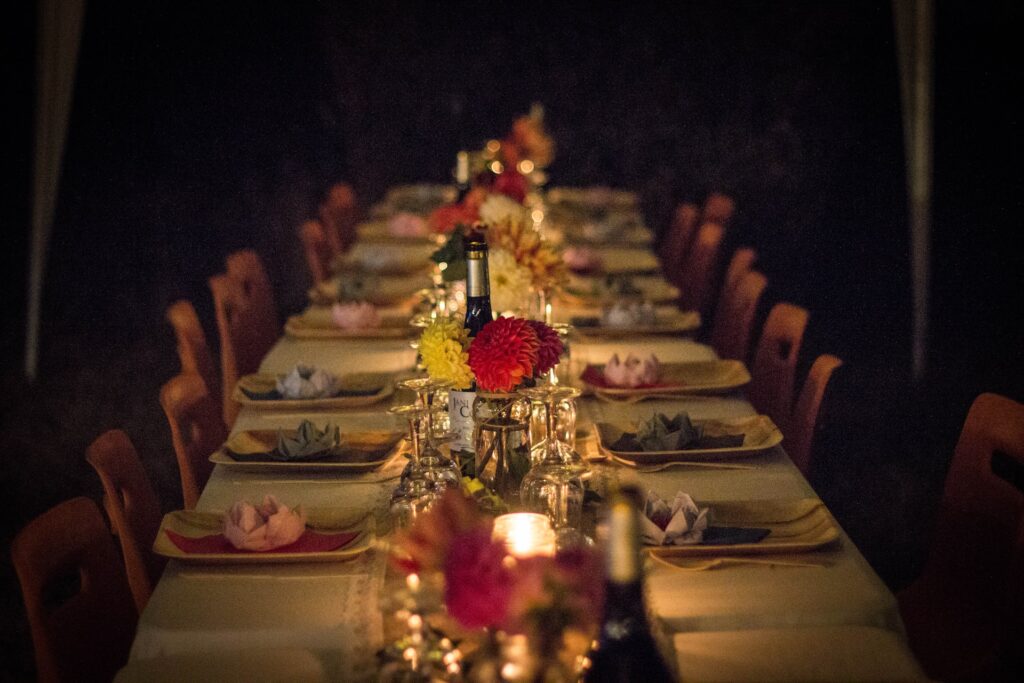 10.Dia de los Muertos ,Oaxaca, Mexico
Dia de Los Muertos is named Day of the Dead in English, which is celebrated every year. This is a festival commemorating deceased friends and family members. Dia de Los is a multi-day festival celebrated from 31 October to 1st November. During the season of Dia de Los Muertos, it focuses on the Mexican unique culture and cuisines, which a lot of international visitors get attracted to.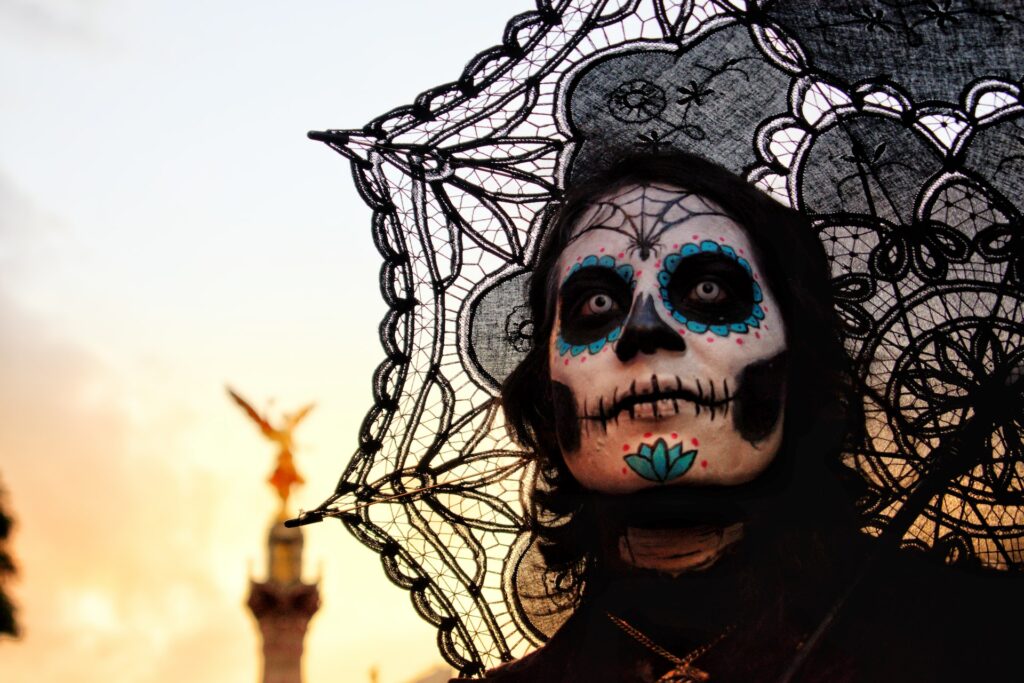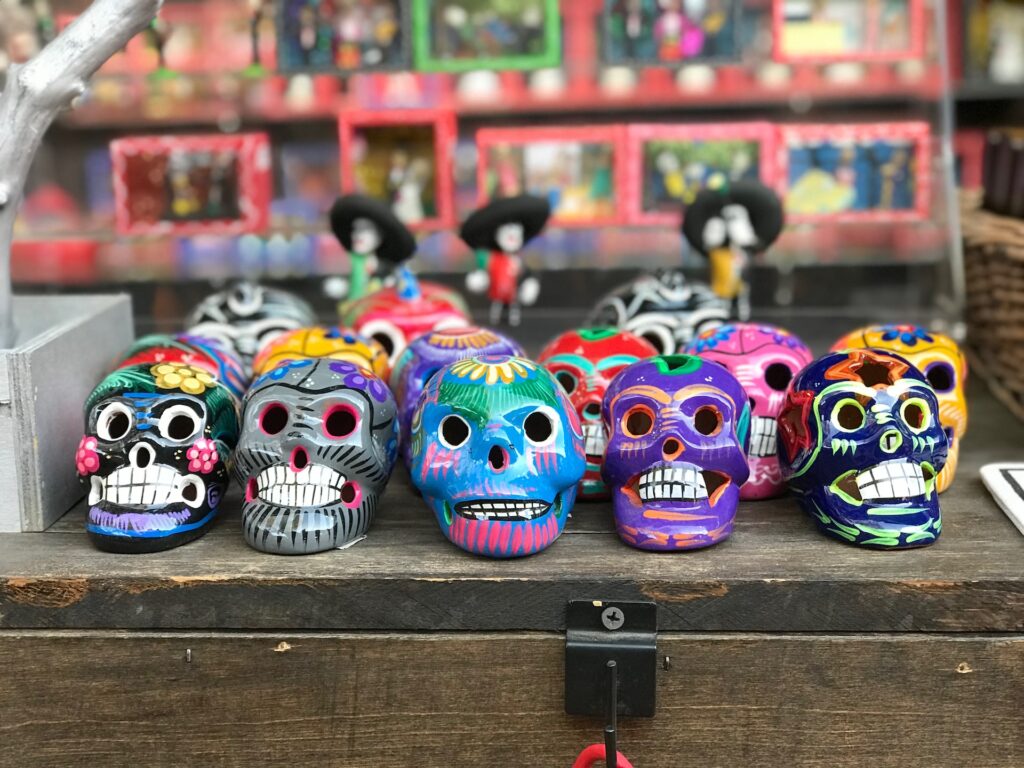 11.Lollapalooza,Chocago,Illinois
This is one of the Grand musical events in the world, if you are a music lover Lollapalooza is a place that you must visit once in your lifetime. This festival is featured Electronic Dance Music bands, dancers, music artists and stand-up comedians. It is an awaited music event for all local and international music lovers all over the world. A list of bands presents themselves there with all genres of music. This is a crazy entertainment platform where you can enjoy the music to its fullest.
12. Governors Ball Music Festival, New York City
The Governors Ball Music Festival is the most popular event of every year in New York City. This festival makes the space for food stalls and brand activations as well. After the covid-19 pandemic, this festival is most attracted by the people in 2022. Huge multi-genres are being played in New York City.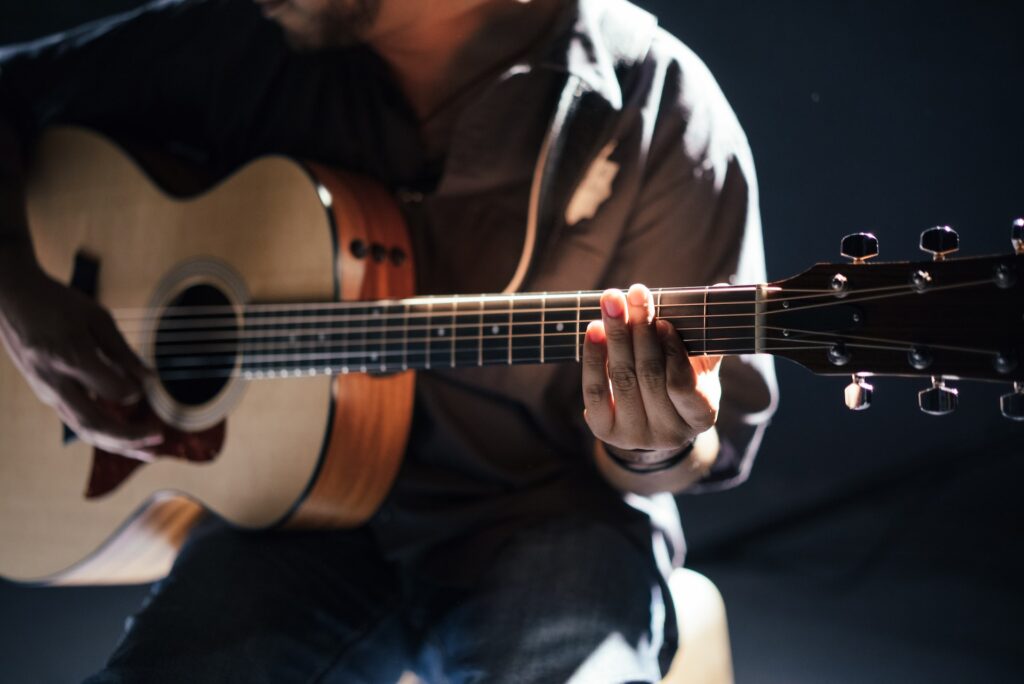 13. Super Bowl Sunday, Florida
Super Bowl 2022 is played by the Los Angeles Rams and Cincinnati Bengals contestants. In this event of the Super Bowl, famous artists like Beyonce or Madonna are elaborately featured in entertaining the spectators. It will take you a huge amount for the tickets to this event. There are restaurants and hotels are there in the USA that will show up at the game and there are places that host the Super Bowl parties.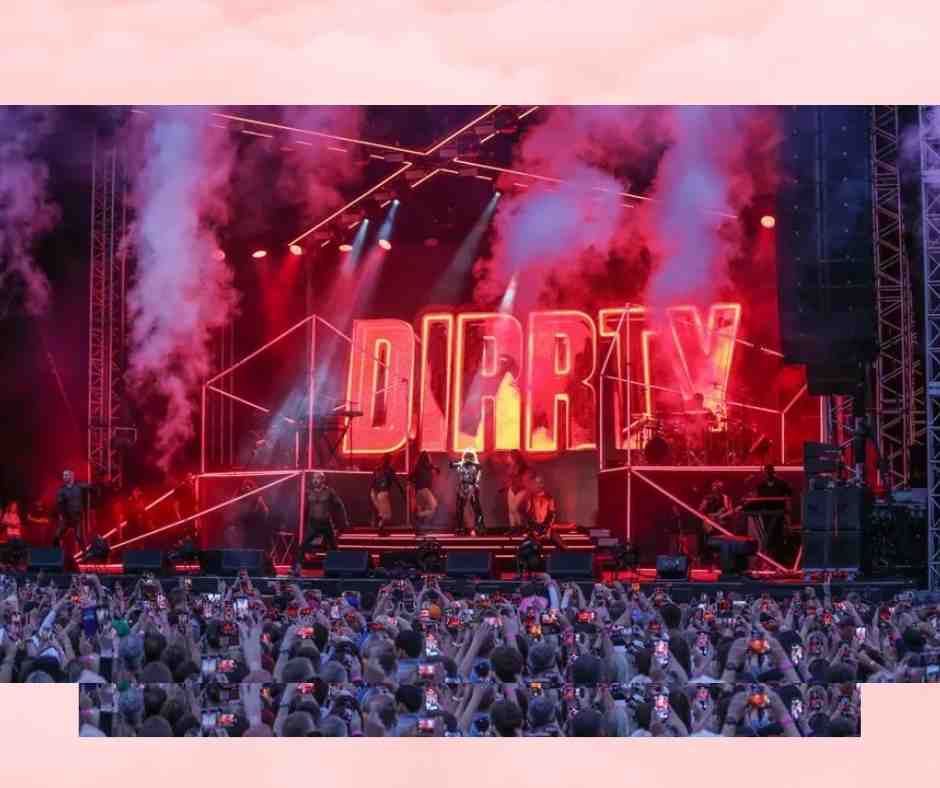 14.La Tomatina, Bunol, Spain
This is the world's massive food-throwing fiesta in Spain, Bunol is famous for its massive celebrations of the food-throwing event. During the past 2-3 years the celebrations have been held and limited due to the pandemic that the whole world was going through. But in 2022 all the barriers have been broken down to enjoy this massive event at its fullest. The small town Bunol transforms into a battleground where 20,000 revellers sling 100 tonnes of tomatoes at each other. This is stress releasing activity that you can enjoy by taking part in it.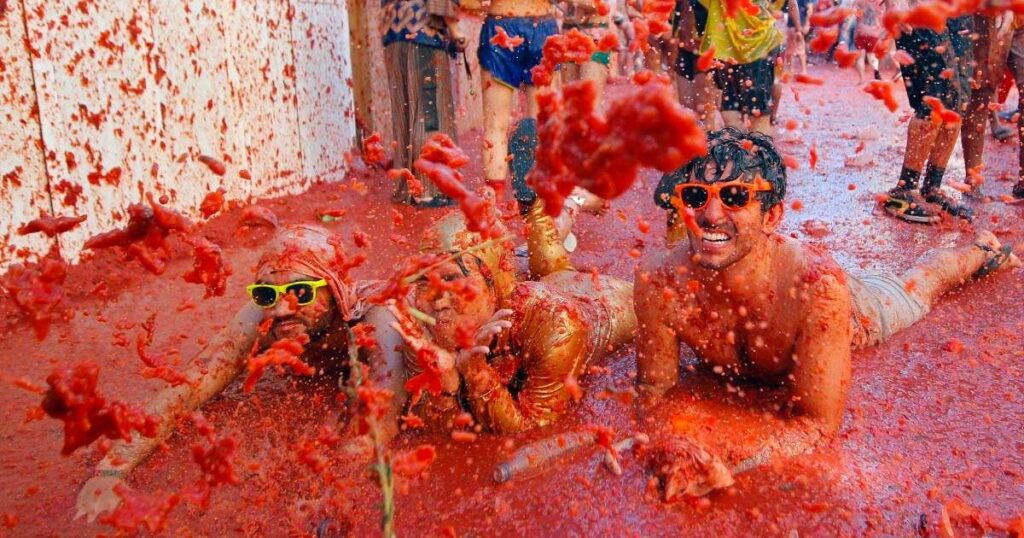 15. Songkran, Thailand
Songkran is a traditional Thai New Year festival wonderfully celebrated in Thailand. This is a celebration of embracing goodwill, compassion, love, and thankfulness. This is a festival where it values using water as a means of expression. It is celebrated by throwing water at each other and it signs respect and well-wishing, it hopes for all to wash away bad luck. You can embrace the cultural value of Thai by taking a party during this religious ceremony. For the past few years, the festival's signature mega street splashing battles have been officially banned, and now it is easing the restrictions.
16. Calgary Stampede, Canada
Calgary Stampede is the world's greatest outdoor show world's most famous rodeo on Earth. This is a live music function that extends for 10 days with fun fairs, massive parades, and agricultural exhibits. Millions of people come to Calgary's Stampede Park in Canada to take part in this world's largest rodeos. This is also a place that you should go to and enjoy yourself.
17. South by SouthWest(SXSW), Austin Texas
South by Southwest is a well-known film festival that is held in Austin, Texas. Annually this festival takes place in mid of March. This is an ideal festival which focused on up-and-coming films, music and emerging technologies. You can enjoy a full package of entertainment in one place if you attend this marvellous festival. SXSW is a festival that has a package of film festivals, conferences and musical festivals.
18. Carnival, Rio de Janeiro, Brazil
Brazil is a country of entertainment and relaxation, Brazil is at the top of the list of travellers in the world. You can enjoy freedom and life if you attend the Carnival in Rio de Janeiro. There are around two million people who come together and dance together in the street, this is a spectacle that you should experience at least once in your life. After the pandemic of Covid-19, this festival has again come back as a version of the biggest party on the earth. You can take part in the Carnival parades in Carnival costumes and enjoy its highlights. This is also related to the culture and religion in Brazil which celebrates the fasting season of Lent. This is an open-air celebration with unimaginable parades and parties. You should visit at once this coastal city of Rio de Janeiro to witness this Carnival.
19. Oktoberfest, Munich, Germany
You are always welcomed to this world's largest beer festival. In the middle of Bavarian music, pretzels, and lederhosen galore you can enjoy yourself with your friends and beloved ones. This two-week event grabs millions of attendees, The Munich beer festival's beer tents, garden and carnivals rides are filled with uncountable attendees. Oktoberfest will commence on 17th September 2022. It is a must that you should attend Oktoberfest's signature events, family days, parades, boogie-ing on benches and traditional concerts these merry-making activities.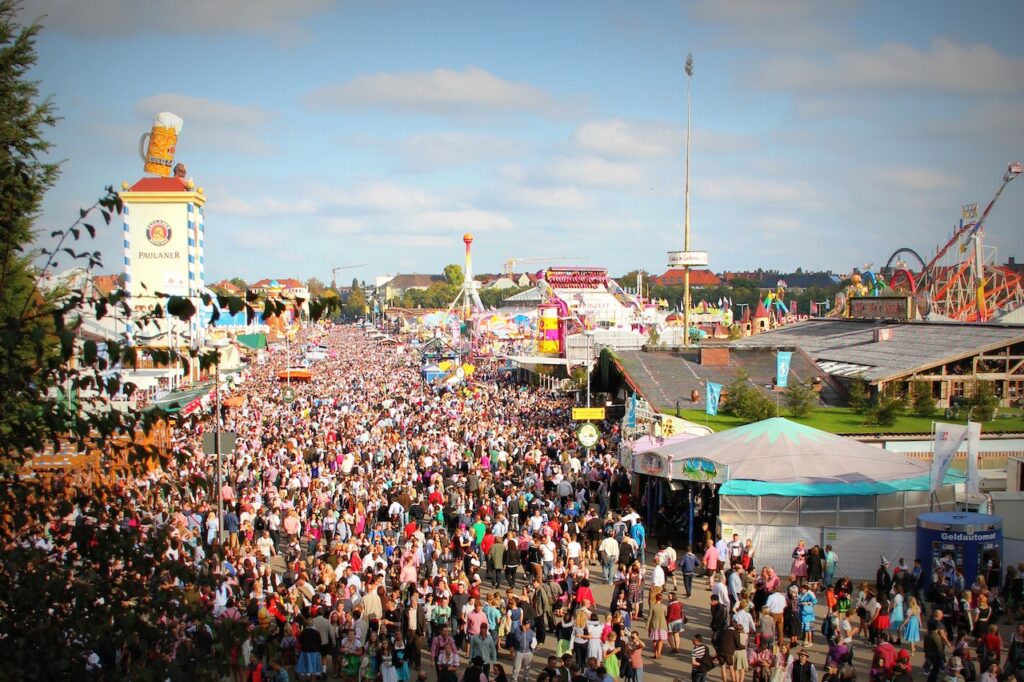 20. Sundance Film Festival, Park City, Utah
The United States celebrates its largest independent film festival in Park. This film festival takes place annually. This film festival is a showcase for both local and international indie filmmakers. Documentaries, short films and films are getting the platform in thin film festival celebrations. If you are a great fan of films, film lover Sundance is a festival that you must attend. Sundance Film Festival attracts independent filmmakers and movie fans all over the world.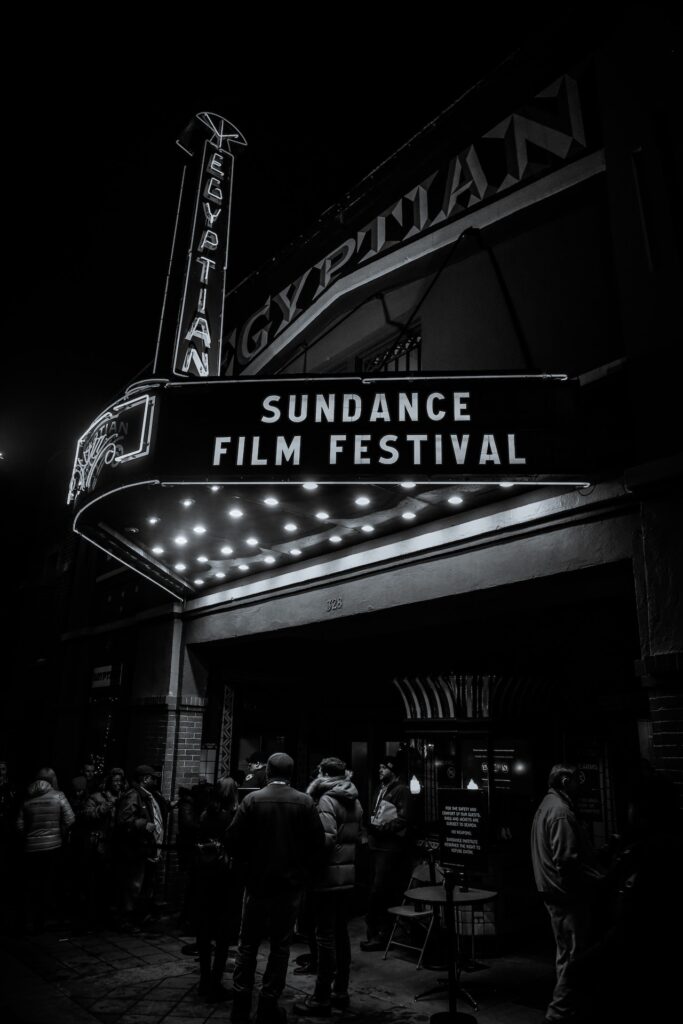 21. The Boston Marathon (Boston, Massachusetts)
Boston Marathon is an annual running event that takes place in various cities in Boston. It is the oldest annual marathon which consists of 15 participants. If you are good at athletics this is a running event that you should partake in.
22. Comic-Con International(San Diego, California)
Comic-Con International is a multi-genre entertainment and comic convention in California. This is a famous event among pop lovers all over the world. Video games, graphic novels, manga, anime and the latest comics are featured in this huge event. It is allowed for the attendees to come to this largest event, dressed up as their favourite characters from graphic novels and movies. Comic-Con International is known as the ultimate must-attend event for comic book and fantasy fans all over the world.
23. New Orleans Jazz Fest
The New Orleans Jazz Fest is held in the middle of New Orleans in Los Angeles. This is a Jazz and heritage fest that celebrates art, music, and food. This is a well-known music festival that takes place in the United States in the spring every year. The Jazz festival in 2022 returning full of thrill as in the past two years the event was forced to cancel. Stevie Nicks and Lionel Richie are headlining this year's festival.
24. Electric Forest, Rothbury Michigan
The Electric Forest Music festival is a 4-day event that creates an arena in focuses on electronic and jam bands. The whole area is decorated with colourful interactive installations. You can stay on the festival ground by renting a cabin or home or by staying in a hotel for four days. You can experience the music of world-famous artists in one place if you are attending the whole event for four days.
25. Bannardoo Arts and Music Festival, Manchester Tennessee
This event focuses on jam bands and folk rock, yet at present, there are several musicians from all genres lining up for entertainment this event. This is a festival that encourages greenery, and it is held on a 700-acre farm in Manchester, Tennessee. In this year's event Gryffiin, J. Cole, Tool and Stevie are featuring in this grand event. Bannardoo is a place that gathers all genres of music including jazz, rock, hip-hop, American and electronica from the world.