The identification of a country is measured by its food items. Japan is a country which is very famous among the foodies in the world as Japanese food has its uniqueness. Japan is a county full of exotic and delicious cuisine. Japan has its uniqueness than other western food items. There are different ways of consuming Japanese cuisine. Almost every country has Japanese restaurants which let foodies consume Japanese tastes. There are different flavours that you can experience in Japanese cuisine it is like an experiment for some people. Let us see what are the food items that list outs the uniqueness in Japanese cuisine.
Sushi
Sushi is a food shaped as a roll with a circle of white rice encompassing a fish and tightly wrapped with nori.  raw fish. Sushi is made of, when it comes to food in Japan Sushi is the first thing that comes to our mind. Sushi is a traditional food in Japan. There are main five types of Sushi in Japan they are, Nigiri, Sashimi, Uramaki, Maki, and Temaki. Tuna and Salmon are the favourite topping and ingredients used for Sushi making. Sushi is eaten by the Japanese either using hands or using chopsticks. The most popular place for Sushi is Tokyo in Japan. Also, in every Japanese restaurant, we can find Sushi.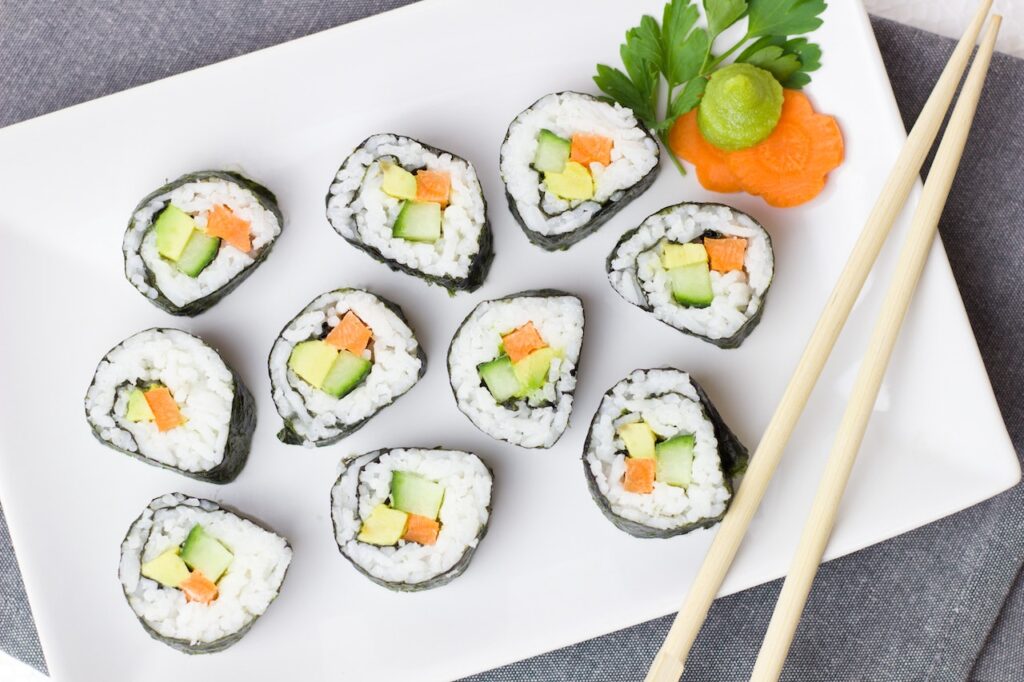 Ramen
Ramen is considered a culinary art in Japan. Ramen was first made in Japan and now it is popular among food lovers of all countries. Ramen is a noodle dish made in Japan. This is a noodle which is made by using seasoning a rich spicy blend of ginger, black pepper, white pepper, onion powder, garlic powder, dried thyme leaves, cayenne pepper flakes and thyme leaves. It is a delicious meal with different flavours and is easy to make. In ancient times Ramen is called "Dragon Noodle". Ramen is eaten using both a spoon and chopsticks. Chuka Soba Tomita is the number one Ramen in Japan. Ramen is not much of healthy food when it comes to nutritional value of foods.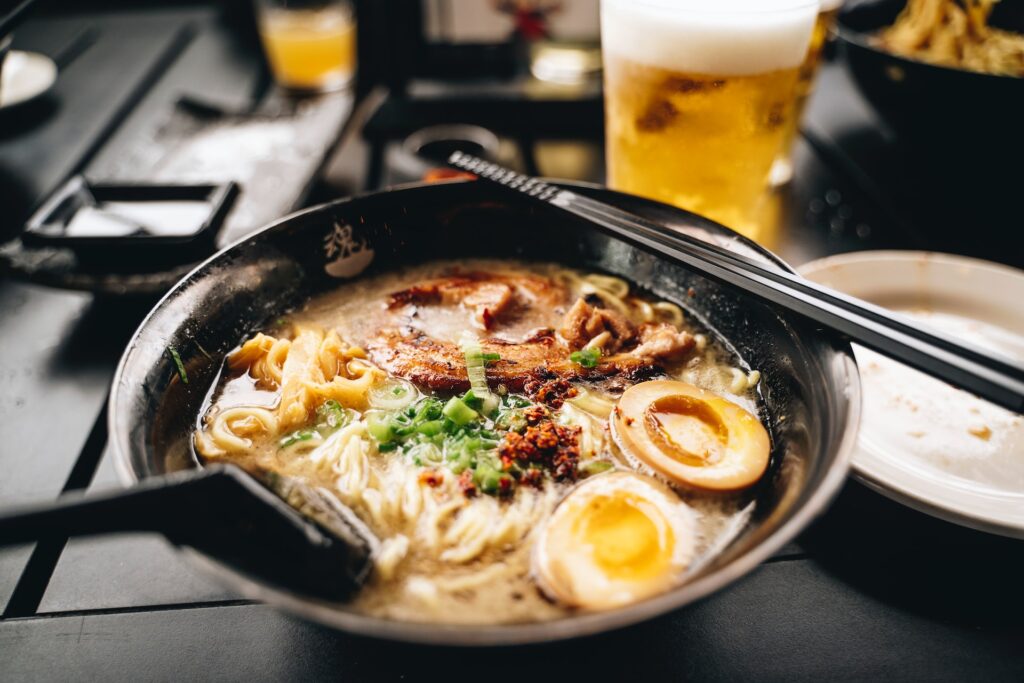 Kani
Kani is an imitation crab meat cooked in Japan. Kani is a meal which tastes like crab sweet and mild. It is like a salad using different flavours, we find both sweet and spicy Kani in Japan. Kani is a salad with one of those rare recipes. It is a creamy food with the texture of an imitation crab.
Soba
Soba is the soul food of Tokyo, Japan. This is a noodle made of nori or buckwheat and seaweed topping. This is also a common meal on Japanese menus. Soba is a thin Japanese noodle made from buckwheat and it is served in both hot and cold serving temperatures. This is also a traditional noodle dish in Japanese culture, Japanese believe that eating Soba symbolizes a long life. And also, they seek good fortune by consuming this food. Soba is a healthy meal which contains all the nutrients like vitamins, minerals, lutein, protein, and fat. This is also a meal that can be cooked easily.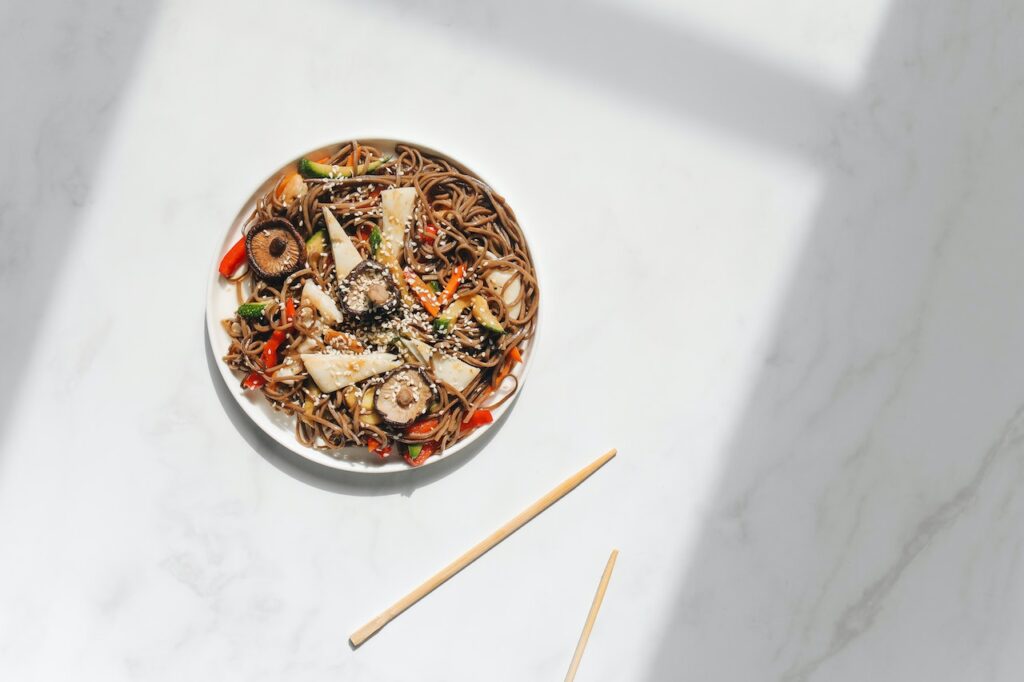 Tempura
Japanese Tempura is deep-fried seafood and vegetables. Chinese ketchup and Sichuan pepper and spices are added to it to taste more delicious. This is one of the most popular dishes in Japanese cuisine. The Tempura was founded in Japan in16th century. Tempura is not healthy as it is fried in deep oil, and it is a high-calorie dish. The batter that is used to dip the seafood and vegetables is made of ice water, egg yolks and flour. This is also like a byte.
Takoyaki
Takoyaki is a grilled octopus Ball that the Japanese have as a snack. Takoyaki is popular among the Japanese for its flavour and distinct shape. The taste of this food is a mixture of savoury and salty sauces with perfect garnishing. Osaka is the most famous city in Japan for Takoyaki. Since octopus balls are deep fried in oil, it has high-calory therefore it is not considered healthy food. This is like an addictive snack for the Japanese.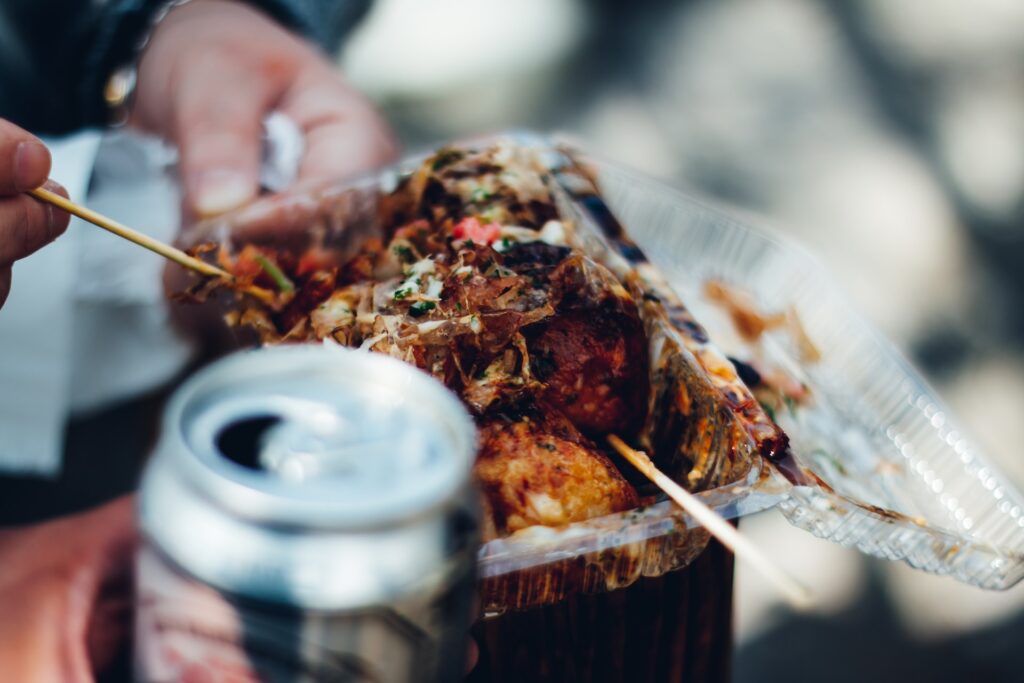 Onigiri
Onigiri is a most popular staple in Japan also it is popular in worldwide Japanese restaurants. Onigiri is a traditional food in Japan which is made of short grain rice. The rice is rinsed, soaked, and steamed then they are formed into shapes, triangles, circular or cylindrical. There are different ingredients added to the filling to give different flavours. You can taste this in both hot and cold temperatures. Onigiri is a healthy food that you can consume as it has less fat and more proteins, even the process of making Onigiri is fun. This is a satisfying snack with good nutrition. As Onigiri is easy to customize it has more popularity in restaurants. Two Onigiris are enough for a person in one portion.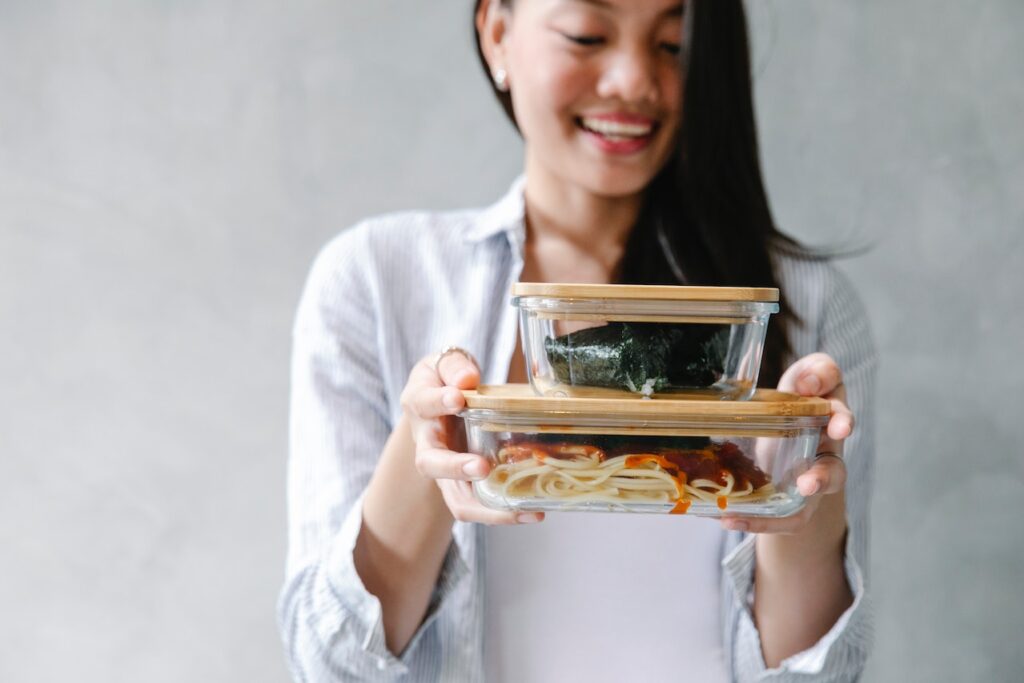 Fugu
Fugu is a pufferfish meal which is a unique meal in Japan. Fugu is a meal that should be prepared by following the correct procedures otherwise it would be very dangerous, even can be fatal. Though Fugu is poisonous it tastes delicious. Pufferfish is considered a luxury meal that is cooked in the flavour of mild whitefish. This is very expensive food in Japan. It is a food which is served as a flower and is eaten raw as sashimi. But you should be very careful when consuming Fugu as there are poisoning issues.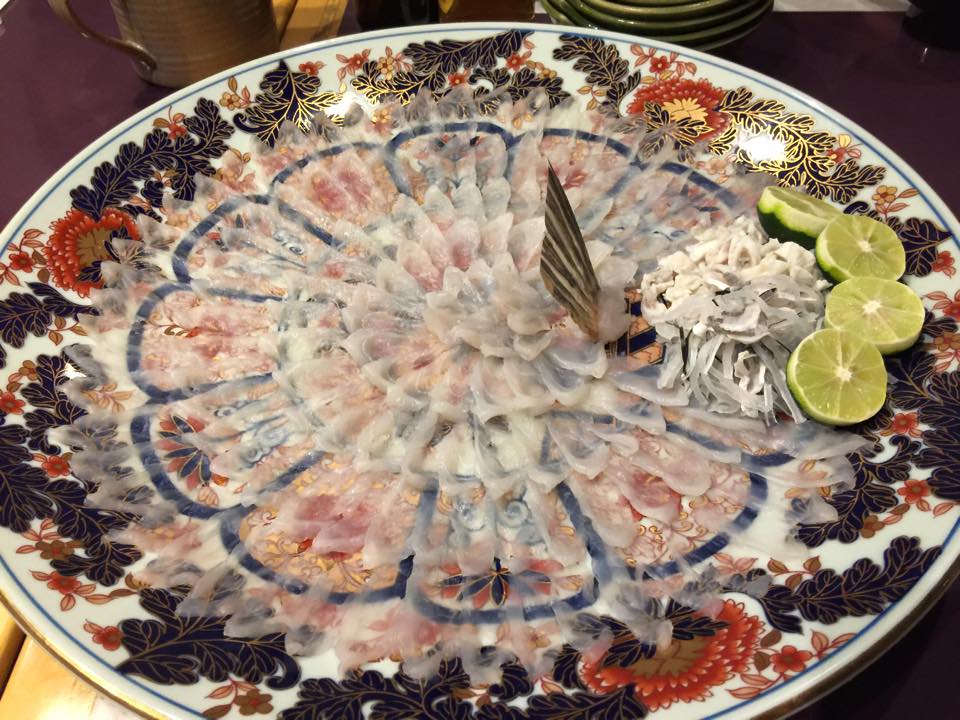 Sashimi
The delicacy of fresh raw fish or meat sliced can be experienced by eating with soy sauce, this is called Sashimi. Sashimi is one of the most iconic dishes in Japan. Most often fish like Tuna and salmon are commonly used for making Sashimi, some also use Octopus meat.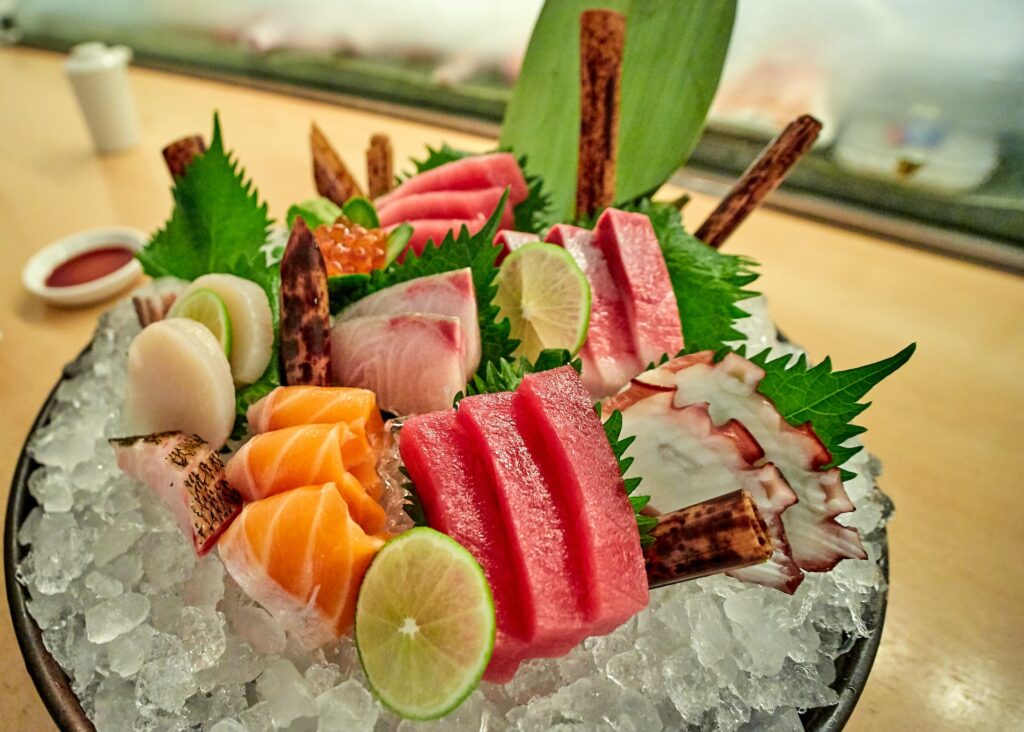 Gyudon
Gyudon is a popular food in Japan that is made of beef and onion served over a bowl of rice. More than the other fast food in Japan Gyudon is popular among Japanese. Gyudon is made of thinly sliced beef, this is invented by Eikichi Matsuda in the 1800s. This is a food which contains 332.1 calories. The toppings of raw or soft poached eggs, grated cheese, kimchi, and Welsh onions are dressed when servings. This is a low-budget food that can be enjoyed by anyone.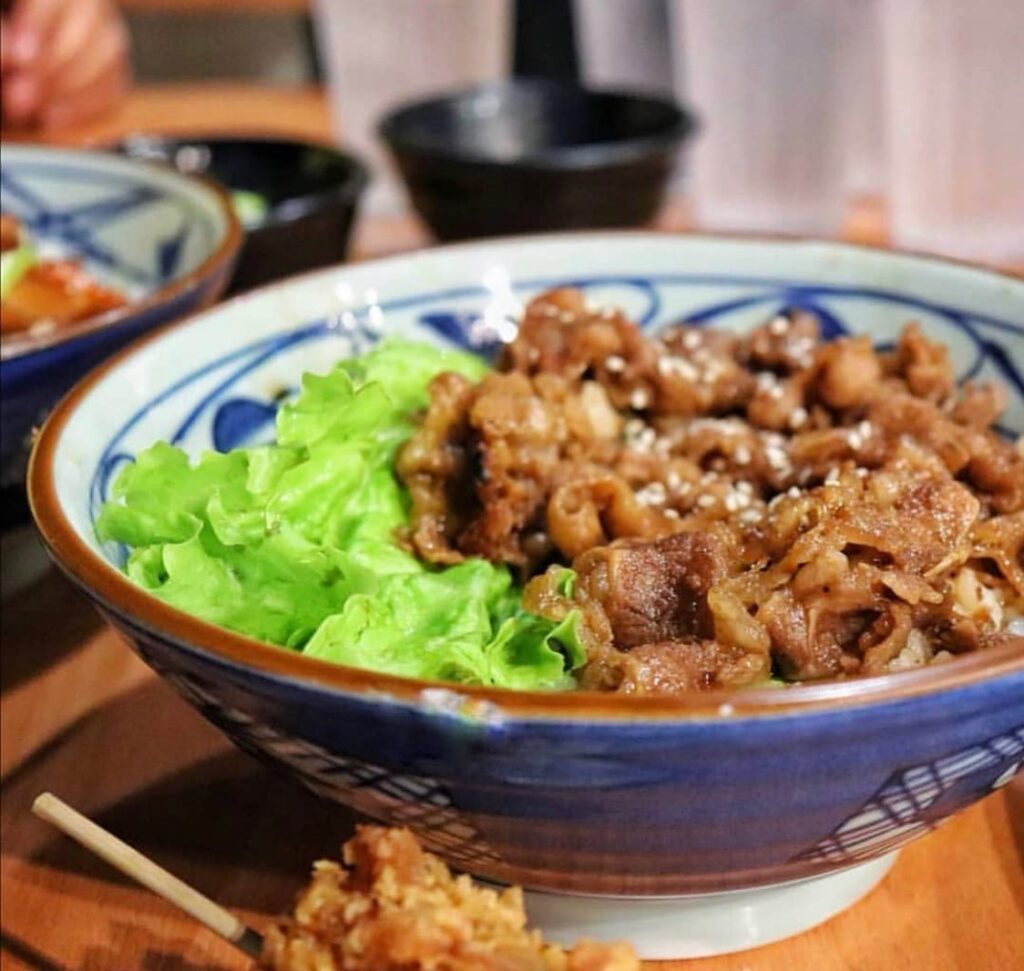 Green Tea and Sweet
Green tea is also a popular staple in Japan. It is always served with delicious sweets. Yokan, Sebei, Dango, Daifuku, and Manju are the most popular sweets that can be paired with green tea. You can experience different tastes of sweets while having green tea. If you are a foodie Japan is the best place to try both sweets and green tea together.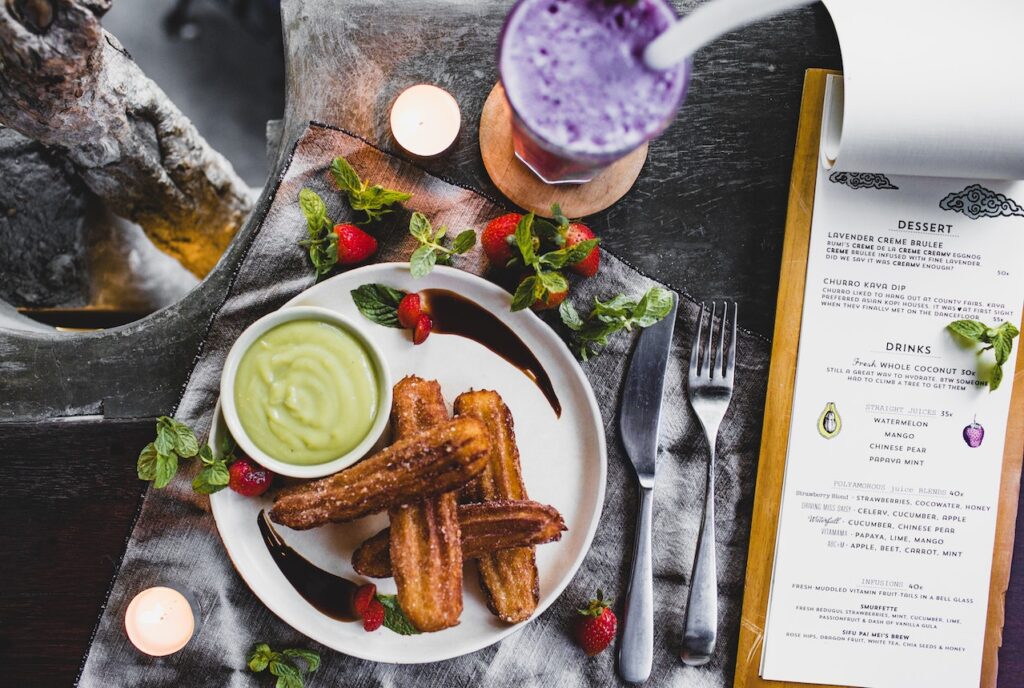 Yakitori
Yakitori is the Japanese word for grilled chicken. Yakitori is one of the favourite food items among Japanese. Yakitori is prepared with chicken that is grilled by using a skewer typically made of steel or bamboo. Yakitori is quite expensive food in Japan as the meat was expensive. Those who are vegetarian have the options of Yakitori made with cherry tomatoes, shiitake mushrooms, enoki mushrooms, asparagus or shishito peppers.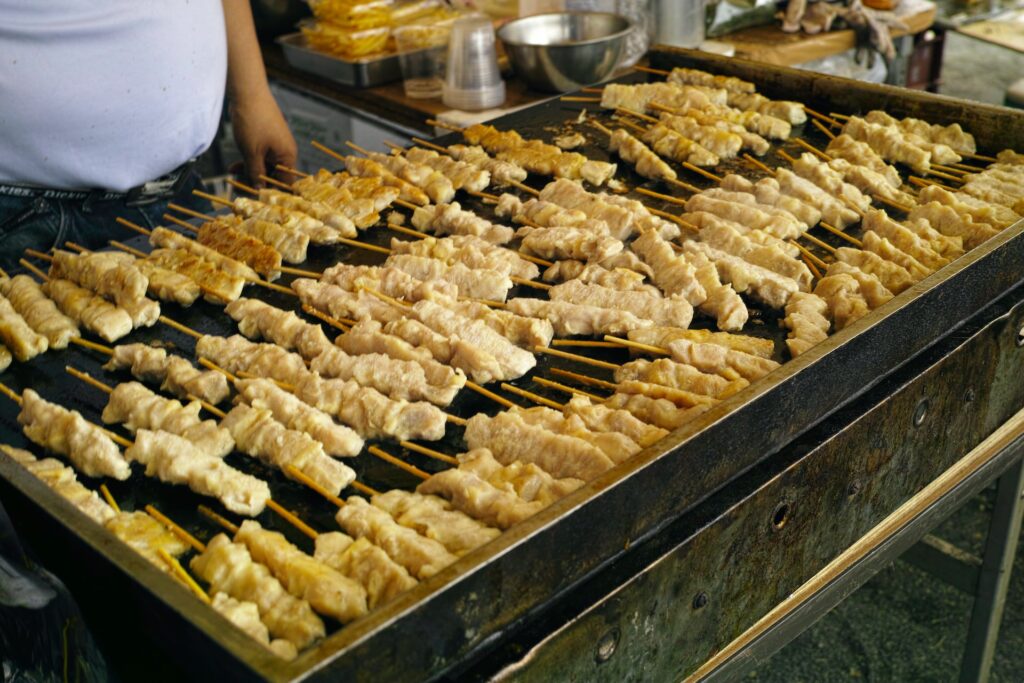 Shabu-Shabu
Shabu-Shabu is a Japanese hot pot dish that is very popular in Japan, but it has its origin in Chinese cuisine. The present recipe of Shabu-Shabu was first founded in a restaurant in Osaka by Eiraku-Cho Suehiro Honten in 1952. This meal is made by using thinly sliced beef dipped in a pot of seasoned broth. Shabu-shabu is an extremely healthy dish that has a balanced protein and vitamin composition. If you want to have a savoury and tangy combination of food, you should try this meal. Also, this food is good for weight gaining.
If you are a food lover who loves to experiment with new flavours and tastes, Japan is an ideal place to visit and experience it. From savoury to sweetness you can enjoy the exotic, authentic food of Japan that is mixed with Japanese tradition and culture.