Lion Tattoos
The lion is a majestic animal that is revered and feared equally. It is known as the king of the jungle and the head of the animal kingdom. Women receive lioness tattoos to celebrate their motherhood, families, and roles as the family's breadwinners, whilst males get lion tattoos to represent their manhood and leadership.
Wolf Tattoos
Tattoos of wolves are a representation of a wolf's spiritual defense, power, loyalty,and real nature. Additionally, they may stand for luck, love, loyalty, and family.Wolves are undoubtedly one of the most popular animals for tattoo designs, to thepoint that wolf tattoos are now widely popular. The ideas for wolf tattoos are endless and adaptable. Like tattoos of any other animal, wolves frequently depict the characteristics and symbolism of the wolf. However, the additional elements you choose to include with the tattoo can enhance or complement the wolf's meaning.
Heart Tattoos
One of the most popular tattoo designs is the heart, and for a good reason. All cultures understand it as a universal symbol, and the wearer attaches significant significance to it, including love, grief, and heartache. Numerous meanings can be associated with heart tattoos. A heart may also stand for sadness or serve as a memorial to a lost loved one. Then there are patterns, like the Sacred Heart, a Christian emblem, or winged hearts, which stand for independence.
Compass Tattoos
Compass tattoos symbolise direction, safety, and wisdom. Look no farther than acompass tattoo if you are a travel enthusiast seeking a design that inspires direction. The compass served as a metaphor for reasonableness since its arrow constantly points directly north and is unaffected by the weather or any other external factors, precisely as reason and logic should be. They can represent a wide range of experiences and points in your life. If you feel trapped or lost right now, they can also assist you and show you the route.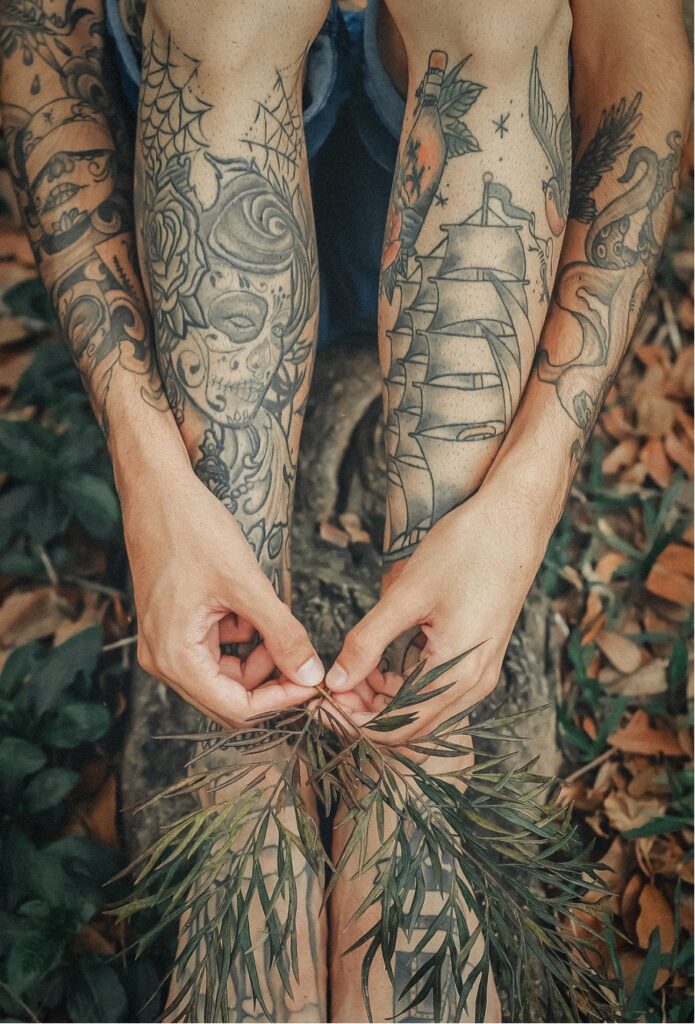 Sun Tattoos
While different cultures attribute diverse meanings to sun tattoos, light and rebirth are the most often used interpretations. Since we could not survive on the earth without the sun, it also stands for the harmony of existence. Native Americans revered the sun for its curative powers. They regarded the sun as the day's foremost protector. The sun may serve as an inspiration for others by serving as a reminder of the beauty of life. There are several sun tattoo designs, and because of their ambiguous connotation, the bearer may tailor their mark to their preferences. The sun tattoo represents the epitome of light and truth.Clock Tattoos
· Lion Clock Tattoo.The significance of a tattoo with a clock on it might occasionally be as straightforward as time. Since a clock is the ideal symbol of time, folks who struggle to find enough time for their loved ones often get clocks tattoos to remind them constantly to make more time.
What tattoos go with a clock?· Rose and Clock Tattoo· Broken Clock Tattoo· Old Clock Tattoo· Melting Clock Tattoo· Roman Numeral Clock Tattoo· Compass Clock Tattoo· Heart Clock Tattoo· Lion Clock Tattoo
Dream Catcher Tattoos
This lovely design should be taken into consideration by anyone looking for ameaningful tattoo. Dream catchers stand for defense and security. Since theyhave long been linked to protection against bad nightmares and negative spirits,terrible dreams, and bad omens, some individuals who chose this patternbelieve the tattoo will shield them from everything that is evil.
Eye Tattoo
The all-seeing eye tattoo depicts the universal eye of god keeping an eye onhumanity, which is the meaning that is most frequently understood. Since"providence" implies "guide," another common interpretation is that itrepresents the benign direction from a divine source.
Henna tattoo
Because a tattoo is meant to be an everlasting part of you, getting one shouldnot be a decision that is made quickly. Many people give their design selectiona lot of thought, but if you aren't ready for a long-term commitment, you mightwant to think about something more transient, like a henna tattoo. Thesedelicate pieces are constructed with a plant-based dye and come in a variety ofhues, including red, orange, brown, and blue-black. Henna is customary inMorocco and Egypt and is popular during Indian weddings and celebrationsunder the name mehndi. This type of tattooing also has the benefit of thepigment naturally fading over time.
Flower Tattoo
The meanings associated with floral tattoos are as numerous as they are intricate; in primitive societies, flowers were a blatant image of god's contentment. Flowers are commonly used as a symbol of romantic love nowadays. As common as they are beautiful, rose tattoos are typically used to decorate larger tattoo pieces or to create bouquets on their own.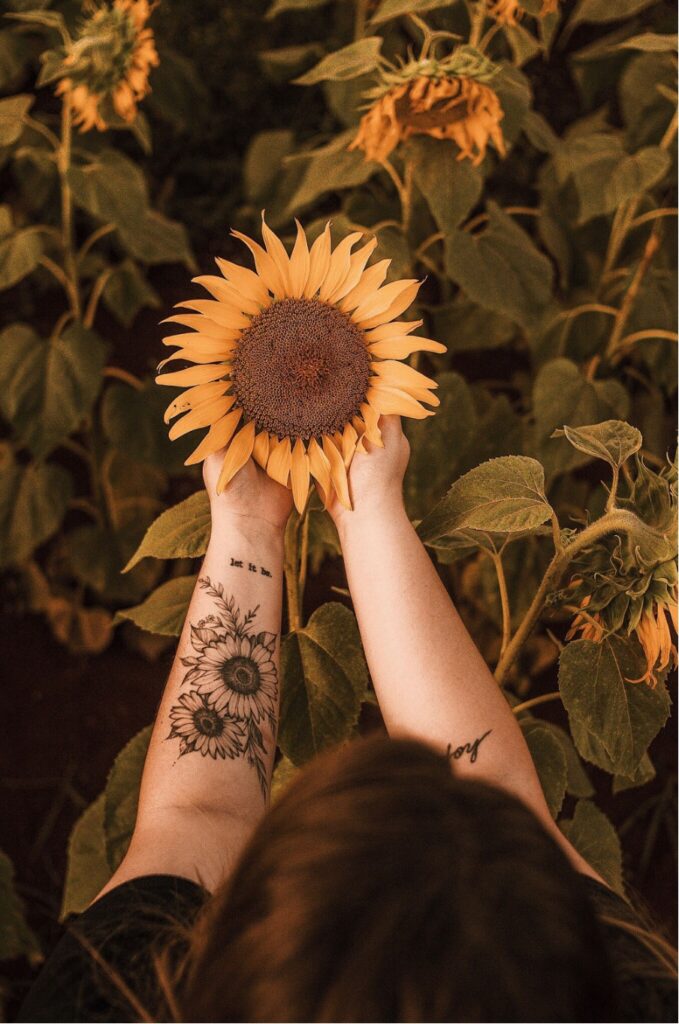 Lettering Tattoos
Script tattoos vary from person to person. You can choose slogans, quotes, mottoes, and names if you want.
Stick and Pork tattoos
Tattoos with stick-and-poke designs have been increasingly fashionable in recentyears. This is a result of people looking for unique designs and techniques for getting their tattoos; it should be noted that the DIY method is not advised. However, it is one of the first techniques for body art. Instead of using an electric tattoo machine, this method inks the skin by hand using a device resembling a needle and rod. The end product is distinctive, with each piece having a few minor flaws and a very different appearance, but that is the beauty of this style. It could also be alluring to a lady who wants something with a rebellious connotation or wants to return to tattooing's fundamentals as it was originally practiced. There are no restrictions on what can be tattooed, from small to large pieces.
Butterfly Tattoo
Because butterflies can also symbolize young love and because they can soar among flowers like young people do in their social lives, tattoos of butterflies frequently have a romantic connotation. In Chinese tradition, butterflies are also a symbol of summer, joy, and longevity.